The 2022/23 school year sees the launch of our brand new drama curriculum for primary schools. Our content is designed to be accessible for all teachers and students while covering all areas of the primary drama curriculum.



The program includes:
35 weeks of step by step lessons for 4 class groupings (JI/SI, 1st/2nd, 3rd/4th, 5th/6th)
Monthly and yearly planning content
Specially produced videos + resources within lessons
Online and in-person training and support available


The program is available to sign-up to from now and the program content will be made available in early August 22.
If you need any more info, please get in touch through our contact us page.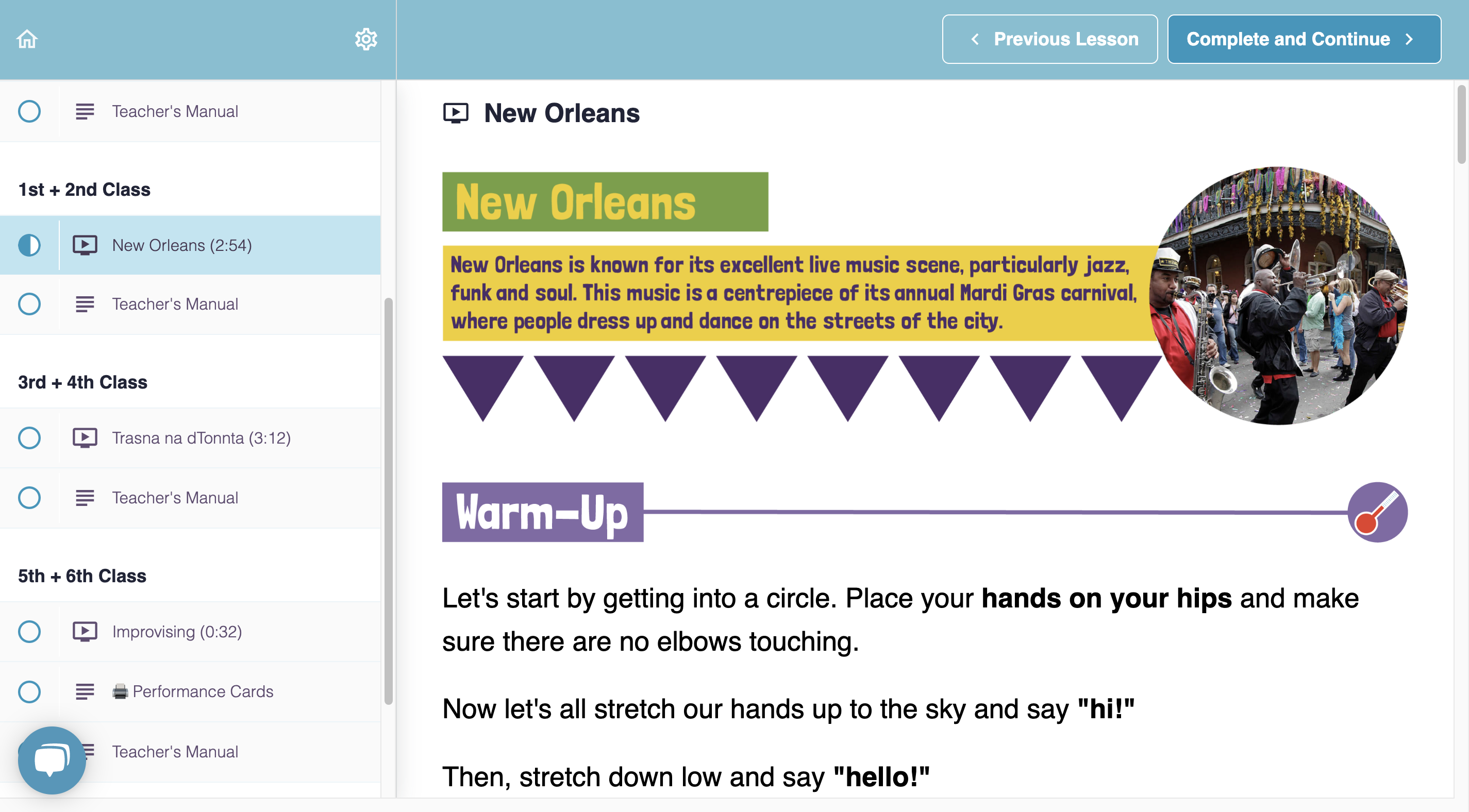 We understand for some teachers, drama can seem like a daunting subject to teach. That doesn't have to be the case!
With this program our aim is provide teachers with simple and easy to follow lessons that take your class through the drama curriculum in a fun and engaging way.




Sample our lessons through our free trial: